Putting your phone down is way easier when those around you do it too. Our groups & households feature allows you to connect and compete with friends and family to make Aro time a fun game.
To create a group, follow these instructions:
Create your group

Groups can be made up of people within your household and/or friends you want to share the Aro experience with. Create the group and give it a name.

Invite others

Share your group code with friends and family. They'll need to download the Aro app.

Accept

Once your invitee's have installed the Aro app, they can navigate to the Groups section, navigate to the top right, and select "Enter Invite Code". The invitation code is case-sensitive and must be entered exactly as shown.
As the group owner, you can manage the details of your group, including adding and removing members.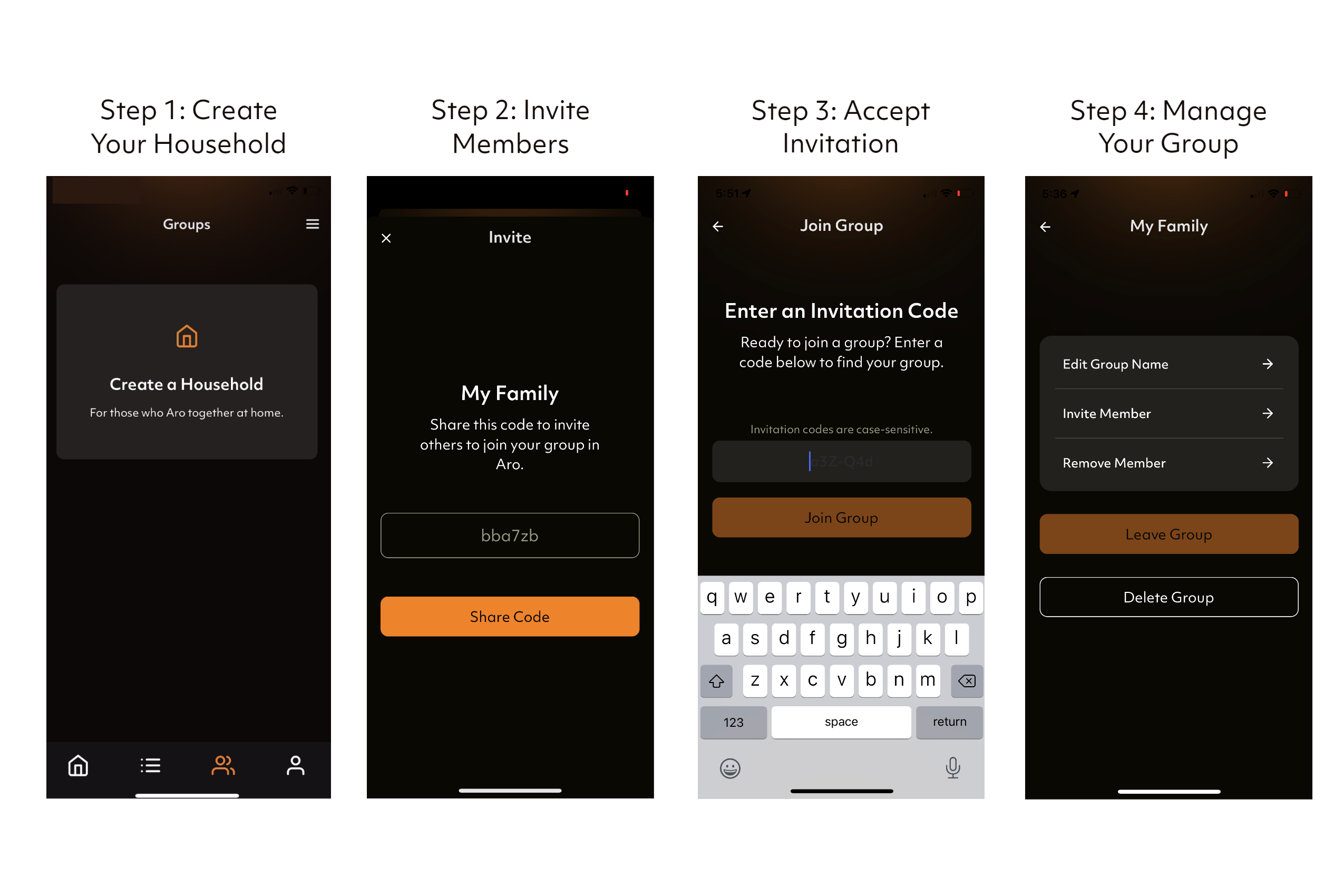 As a group member you can do the following:
View how much collective time your group has spent in Aro throughout the course of the day or week.
Track members' total time & total sessions sorted in descending order by time.
Check current Aro status for each person, an orange dot in their box lets you know that they're currently using Aro and are not just ignoring your text.
Invite others by navigating to the "Group Settings" icon in the top right.
Dive into individuals' profiles to see their goal, streak, achievements, total time, and how they've been using Aro.